Wedding Moments
How Flowers Captured the Day
Below are "Thank You" notes that brides have sent to Judy:
Dear Judy "we loved how our flowers turned out"
We really enjoyed working with you.
Thank you for doing such a beautiful job on our flowers!! They turned out Perfect"
Thank you Big time!
The Flowers were more beautiful than I could have imagined. I received comments all day such as these flowers are gorgeous. I will highly recommend you to everyone. Thanks again for everything!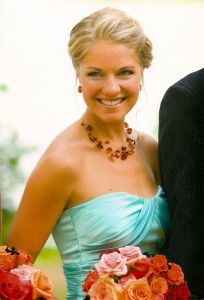 Five and half months later and we are still in AWE of the flowers as we look over our photos.
"I can not put in to words how absolutely stunning the flowers we for our wedding. You have incredible talent. We were so thrilled to work with you. I've heard over and over again these flowers were gorgeous!!
Dear Judy I cannot thank you enough for the absolutely beautiful job you did with our wedding flowers my bouquet was the BEST bridal bouquet I have seen. I'm not kidding. Honestly I had a vague idea of what I wanted but you brought my ideas to life. I'm so glad I found you. You are the best!"
I cannot put in to words how stunning the flowers were for our wedding. You have incredible talent; we were so thrilled to work with you. I litterly cried yesterday when I had to finally throw out the last of my wedding bouquet. "
Dear Judy Thank you for all the excellent work you did on our daughters wedding. Everything worked so well together from all the bouquets to the corsages boutonnières ceremony and reception centerpieces. It was a true gift to see our daughter so over joyed with her flowers. Your patience, listening and creative hands gave her a lifetime memory of her day!